FLIP Conference 2021
10+ CPD Units · 3 Streams · 15+ Sessions
On-demand webcast
The FLIP Conference returns in 2021 with a full-day, immersive virtual experience to shine a light on the most significant trends, issues and emerging opportunities facing lawyers in Australia today.
The FLIP Conference is the Law Society's commitment to empowering legal professionals in the face of continuous change and technological innovation. It's where private practitioners, in-house and government legal teams, barristers, regulators, and members of the judiciary join leading researchers in dialogue to connect the Rule of Law with the evolving legal landscape. 
The best legal service delivery, marketing, and collaboration solutions shaping the practice and business of law will be on show, making FLIP Conference 2021 an event you cannot afford to miss. 
"Over the past year, the historic changes to the way we work have had a significant impact on solicitors, their clients and society, particularly concerning our professional obligations, access to justice and our collective wellbeing. Our members have asked for help to get abreast of the technological innovation that's moving so fast. FLIP Conference 2021 is our call to action."  
Juliana Warner, President, the Law Society of NSW
---
Conference details
| | |
| --- | --- |
| Format: | On-demand webcast |
| CPD: | 10+ CPD Units, self-allocated |
| Cost: | Member: $299 |
|   | Non-member: $699 |
Become a member
---
About FLIP
There is no shortage of commentators on the future of lawyers and on what seems like a tidal wave of innovation and change washing through the legal profession. Lawyers together with regulators, professional bodies and universities are all rising to meet the demands and challenges that come with such rapid transformation.
It was against this backdrop that the Law Society of NSW established the FLIP Committee and, in turn, the Future of Law and Innovation in the Profession (FLIP) Commission of Inquiry. The purpose of the Inquiry was to better understand the changes taking place in and around the legal profession and provide recommendations that will enable lawyers to better accommodate new concepts and ideas, and adapt to changes that are taking place now and in the future.  The FLIP Report was released in 2017 to gauge what might lie ahead. Through the FLIP Program, the FLIP Committee and the Law Society continues their mission to support the entire profession as they adapt to technological advances shaping how they deliver their legal services.  
If you are a member of the Law Society of NSW you can download a digital copy of the FLIP Report as well as other useful resources here. 
Thank you to our conference partners
Platinum Partner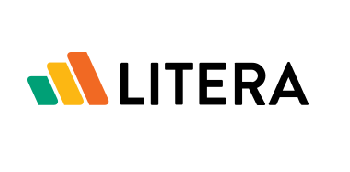 Stream Partner – Innovation in Law

Stream Partner - The Profession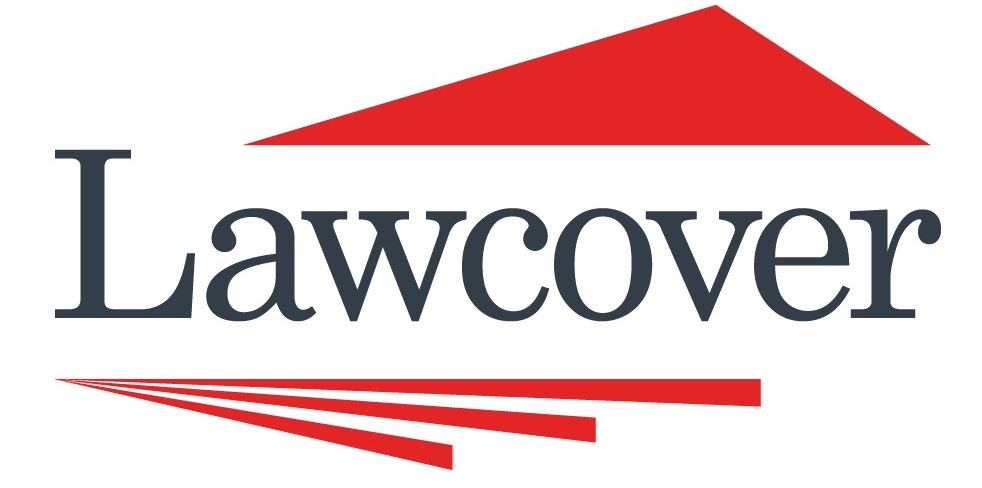 Program overview
Download the program
An inspiring program that celebrates innovation in the legal profession and provides the tools to survive and thrive in an ever-changing legal landscape. Our keynotes will connect the Rule of Law with the constantly evolving practice of law. Design your day around what matters most to you by mixing and matching sessions from the following concurrent streams:
THE FUTURE OF LAW
Brought to you by Litera

Issues and trends impacting today's legal profession will be debated and discussed to help pave the way now and in the future. Sessions will cover:

Emerging areas of law
Emerging markets, growth opportunities and client engagement strategies
Current and future landscape of legal service delivery
Online dispute resolution and remote hearings
Turning the uncertainty and disruption into an opportunity

 

INNOVATION IN LAW
Brought to you by Macquarie Bank

Learn what's working right now for a sustainable legal profession with practical sessions, case studies and demonstrations. Sessions will cover:

Legal operation, client-centred design and legal process mapping
Business of law, including marketing strategy for your ideal client, client development and competitive advantage, staff attraction and retention, and the importance of diversity

 

THE PROFESSION
Brought to you by Lawcover

Gain personal and professional development and the capabilities to ensure the legal community thrives.  Sessions will cover:

Professional rules and ethical competencies essential for today's lawyer, including remote supervision, technological competency, matter management and effective communication
Online advocacy and presentation
Preventing burnout, building resilience and the importance of mindfulness

 

VIRTUAL SHOWCASE

A virtual hub where our partners and exhibitors will showcase their innovation and technology for you to discover what you can implement and integrate into your practices right now.
Keynote speakers
Jordan Furlong 
Internationally renowned legal sector analyst, author, speaker and consultant, Principal, Law 21
Session Synopsis and Bio 

Nick Abrahams 
Global Co-leader, Digital Transformation Practice, Norton Rose Fulbright Australia 2020 Financial Times APAC Legal
Innovator of the Year 
Session Synopsis and Bio
Highlight speakers
The Honourable Chief Justice William Alstergren
Chief Justice, Federal Circuit and Family Court of Australia
Session Synopsis and Bio

Commissioner Shane Fitzsimmons AFSM
Commissioner of Resilience NSW, 2021 NSW Australian of the Year
Session Synopsis and Bio

Caryn Sandler
Partner + Chief Knowledge and Innovation Officer, Gilbert + Tobin, 2020 Innovator of the Year – Lawyer's Weekly Women in Law Awards Session Synopsis and Bio
Session speakers
Sue Gilchrist
Partner and Head of Intellectual Property, Australia, Herbert Smith Freehills, Board Member, Legal Aid NSW 
Session Synopsis and Bio

Susan Hill
Special Counsel, Hones Lawyers, Author, A New Lawyers Guide to Getting it Right the First Time
Session Synopsis and Bio

Laura Keily
Founder and Managing Director, Immediation, 2020 Innovator of the Year as voted by the Womens' Barristers Association
Session Synopsis and Bio

Professor Michael Legg
Director, Law Society of NSW Future of Law and Innovation in the Profession (FLIP) Stream
Session Synopsis and Bio

Peter Leonard
Principal, Data Synergies Pty Limited
Professor of Practice, UNSW Business School, Consultant, Gilbert + Tobin
Session Synopsis and Bio

Michael McNamara
Lecturer in Law, College of Business Government and Law, Flinders University, Author
Session Synopsis and Bio

Dr Marina Nehme 
FLIP Stream Research Fellow, 
Associate Professor, School of Private and Commercial Law, Faculty of Law and Justice UNSW Sydney
Session Synopsis and Bio

Jennie Pakula
Manager, Innovation and Consumer Engagement, Victorian Legal Services Board + Commissioner 
Session Synopsis and Bio

Kieran Pender
Senior Lawyer, Human Rights Law
Centre, Member, Law Society of NSW Diversity and Inclusion Committee
Session Synopsis and Bio

Anne-Marie Rice
Senior Judicial Registrar
Executive Director Dispute Resolution, Federal Circuit and
Family Court of Australia
Session Synopsis and Bio

Dr Justine Rogers
Senior Lecturer and Deputy Director, Law Society of NSW FLIP Stream at UNSW Law & Justice
Session Synopsis and Bio

Edward Santow
Industry Professor, Responsible
Technology, University of Technology Sydney (UTS)
Session Synopsis and Bio

 

Sonja Stewart
CEO, the Law Society of NSW
Bio

 

Juliana Warner
President, the Law Society of NSW
Bio

 
 
Thank you to the FLIP Conference 2021 Exhibitors.
Platinum Partner

 

Litera is a global leader in legal technology, helping teams work more efficiently, accurately, competitively. As an enterprise software leader, we empower organisations to harness firm intelligence, increase partner engagement, draft better documents, and manage deals, cases, and data. For more information, visit litera.com or follow us on LinkedIn.

Stream Partner - Innovation in Law

 

With over 30 years of experience and consistent, exceptional service, Macquarie Business Bank provides legal professionals and their firms with customised banking solutions. 

 

Stream Partner - The Profession

 

Lawcover is Australia's only profession-owned, licensed and APRA regulated professional indemnity insurer for law practices based in NSW, ACT and NT. Our focus is to protect and support lawyers by providing services designed to meet their evolving needs through broad insurance cover, practice support, claims prevention and practice risk education.

 

Exhibitors

 

InfoTrack is the leading innovator in legal technology. We provide an integrated platform that enables our clients to find, analyse, organise and communicate information efficiently and effectively.

---

 

The Legal Technology & Innovation Institute delivers a unique offering across training and awareness that addresses a fundamental gap in the market. The Legal Technology & Innovation Certificate (LTIC) explores topics that are integral to the future of the profession through three themes.

The tech disruptors – Exploring those technologies that are on the cusp of changing law as we know it
Bringing tech inside the legal ecosystem – Understanding how to harness technology and think differently about how law is practiced
The areas of law most at risk – Examining those areas primed to be disrupted imminently, and how to capitalise on it

---

 

Clarence specialises in providing unique, sophisticated and elegantly designed work environments for legal professionals. With over 500 legal practices, Clarence is home to Australia's largest independent group of solicitors.

---

 

Privasec is a leading provider of Cyber Security Services to Government, Financial Services, Retail, IT, Health, Entertainment and Not-for-Profit sectors. We hold numerous accreditation and are ISO27001:2013 certified with a presence in Australia, New Zealand and Singapore.