2024 Specialist Accreditation Program
2024 Applications Now Open
In 2024, eligible practitioners may apply for Specialist Accreditation in the following areas of law:
Dispute Resolution
Employment & Industrial Law
Family Law
Immigration Law
Personal Injury Law
Planning & Environment Law
Public Law
Applications for the 2024 Program will close at the end of March 2024.
Key Program Dates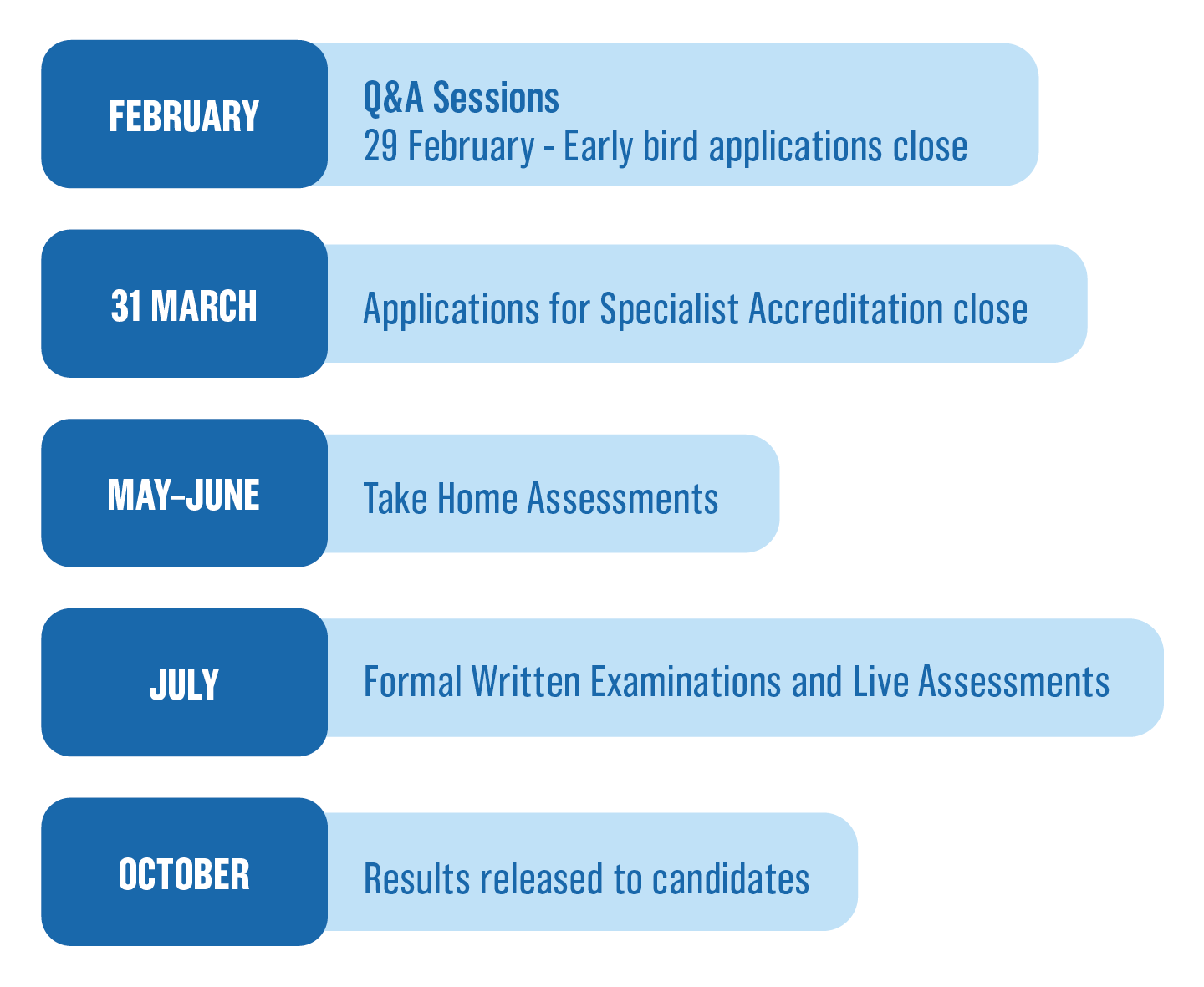 Q&A with the specialists
Each year the Specialist Accreditation team hold a series of Q&A sessions for practitioners who are interested in participating in the current years Specialist Accreditation Program.
These sessions are highly informative and give participants an opportunity to hear from the experts about their experience with the Program.  It is also an opportunity to gain answers to any questions potential applicants may have about the assessment process.
The Q&A sessions are recorded and made available here when ready.