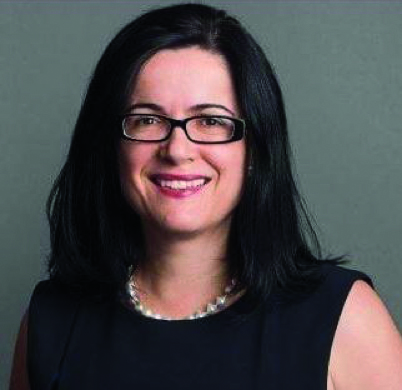 The Law Society of NSW congratulates asbestos law specialist, Theodora Ahilas on being the recipient of the Society's 2018 President's Medal.
 Ms Ahilas is the head of Maurice Blackburn's Asbestos and Dust Diseases national practice and a Principal and Director in the firm's Sydney office. She has been involved in historic litigation, working with many central figures in the dust diseases area over three decades.
The President's Medal is an annual award that recognises significant personal and professional contributions to the betterment of law and justice in the community by a NSW solicitor and member of the Law Society of NSW.
Law Society President, Doug Humphreys, announced the recipient of the 2018 President's Medal at the Law Society's Annual Members Dinner in Sydney on 25 October 2018.
In making the announcement, Mr Humphreys described Ms Ahilas as a passionate and humane legal activist.
"The selection panel was impressed by Ms Ahilas's profound dedication to the rights of others, shown throughout a brilliant career dedicated to seeking justice for people living with the debilitating consequences of dust disease," Mr Humphreys said.
"While we received an impressive field of candidates for this year's President's Medal, Theodora Ashilas stood out for her ability to marry technical excellence with genuine compassion and make a tangible difference in people's lives.
"The empathy, resilience, and emotional intelligence that she has brought to this challenging area of law has allowed her clients to find their own strength.
"Those individuals have always felt that Ms Ahilas was available to them – no matter how remote the location, late the hour, or special the holiday.
"The Law Society is proud to shine a light on Theodora Ahilas's profound dedication to the rights of others, shown throughout a brilliant career."