Virtual Sydney Law
Careers Fair 2020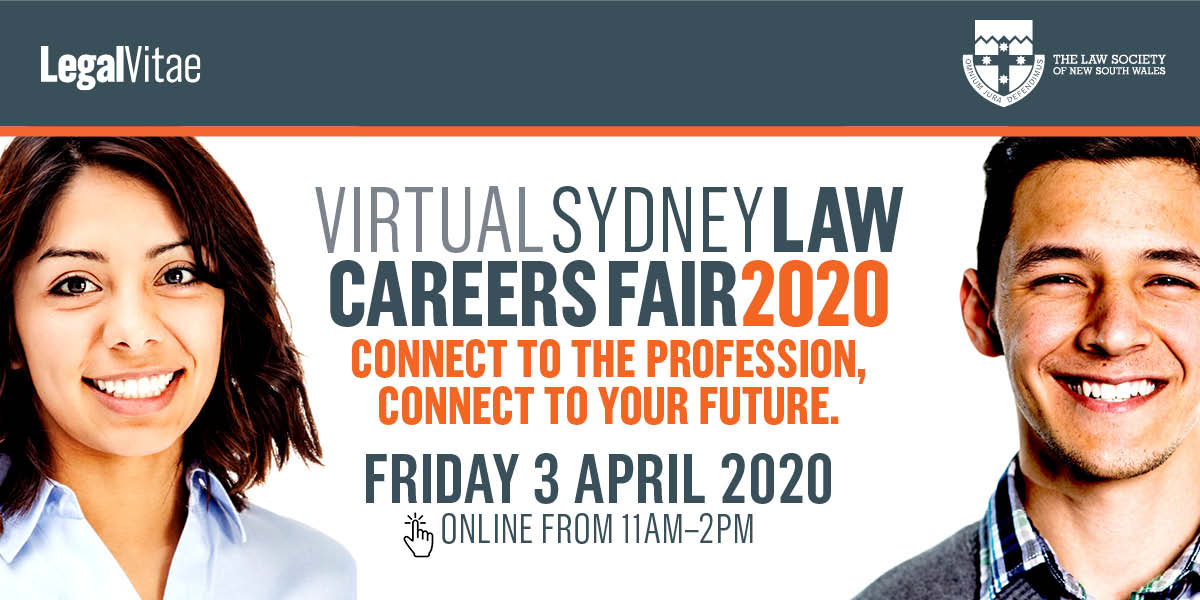 We're doing a VIRTUAL FAIR
We are delighted to announce that we are hosting a Virtual Careers Fair on Friday 3 April 2020 from 11am to 2pm.
Here's what you need to know:
STEP ONE - DOWNLOAD ZOOM
We'll be using Zoom to power the video calls during the virtual fair. Download the app for PC, Mac, Android or iOS in advance so there's no delay in joining the sessions.
STEP TWO - DO YOUR RESEARCH
Review the list of the exhibiting employers prior to the fair. Be sure to read the employer profiles, decide which ones you want to meet and prepare a few questions to ask.
STEP THREE - JOIN AND LEARN
We will be sending you the link shortly. When event begins, you'll click the link and be able to jump in and out of different video rooms and ask your questions to employers.
Keep your eye on the LegalVitae Facebook page for more instructions and information.
Date: Friday 3 April, 2020
Time: 11:00am - 2:00pm
Location: Stay tuned: we'll provide the link shortly
If you are a firm or organisation wanting to exhibit, please contact Victoria Graves directly – victoria.graves@lawsociety.com.au.
For students wanting to find out more, please like Legal Vitae on facebook for daily updates.