Specialist Accreditation
Conference
Friday 9 - Saturday 10 August 2019
10 CPD Units
The Law Society's annual Specialist Accreditation conference runs for 1.5 days at the International Convention centre, Sydney, on 9 and 10 August 2019
This conference is a way for practitioners to keep up to date and ahead of the curve in their area of accreditation.
The 2019 Specialist Accreditation conference will include the following streams:
The current price listed is the Early Bird ticket price.
Early Bird tickets are only available until 30 June and numbers are limited. 
Event details
Date 9 & 10 August 2019
Time Friday - 09:00am - 05:00pm
            Saturday - 09:00am - 01:00pm
Location International Convention Centre, 14 Darling Drive Sydney NSW 2000
CPD 10 Units
Price Premium $998
            Standard $1440
Proudly sponsored by
Exclusive Conference Partner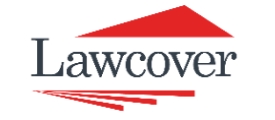 Property Stream Partner

Mobile Coffee Cart Partner

Sponsorship opportunities available, email jessica.vonsperl@lawsociety.com.au for more information.