FLIP Buzzwords
Strategy
 On-demand webcast · 1.5 CPD Units
FLIP Buzzwords brings together a panel of experts to explore a specific buzzword impacting the current practice of law. Our experts will share insights from multiple perspectives, break through uncertainty and introduce new ideas that may challenge your way of thinking.
On Wednesday 8 July 2020, we focused on 'strategy'. With increasing expectation that legal professionals embrace broader strategic roles, it's more important than ever to understand what is meant by 'strategy' and how to successfully develop one.
In this session, our expert panellists explored:
What do we mean by "strategy"? Each panellist discussed what strategy means to them in the context of their roles.
How to identify and develop a good strategy for yourself and your legal practice.
What is the fundamental framework of a good strategy?
How can a good strategy assist lawyers when it comes to technology, innovation and people?
Having a successful strategy in place will not only ensure that lawyers remain viable into the future, but that they continue to thrive.
Register to view the on-demand webcast and get the buzz on strategy.
Speakers
Alex Feldman
Chief Strategy Officer and General Counsel
amaysim

Fei Xu
Partner and Head of Corporate Strategy
Deloitte
Genevieve Collins
Chief Executive Partner
Lander & Rogers

Eric Chin
Principal, Strategy, Innovation
Alpha Creates

Read Bio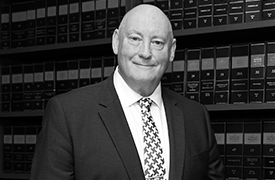 Richard Harvey
President
The Law Society of NSW

Read Bio
Event Details
Format Webcast
CPD     1.5 units
Cost      Member - Complimentary
                Non-member - $149
Catch up on past FLIP Buzzwords event podcasts and other FLIP initiatives here.